When you are planning an event with bar service, you need to know how to stock a bar. It always pays to estimate slightly high because running out is infinitely worse than having slightly too much. To perform an estimate, it's best for you to plan bar list for party with 100 guests. Thereafter, based on the number of people you actually have, you can simply apply a modifier to the bar supplies you need.
For example, if you need 12 assorted cases of spirits and wine, 10 pounds of garnish, and 100 glasses and mugs for a party of 100 people, you would multiply each number by 1.35 if your final guest list were 135 people. To be safe, it would be prudent to apply an additional 5 percent to each number. Reverse the process for events of fewer than 100 guests, applying the 5 percent.
ONE LITER SIZE BOTTLES
(2) VODKA
(2) SCOTCH
(2) GIN
(1) BOURBON WHISKEY
(1) SCOTCH WHISKEY
(1) LIGHT RUM
OPTIONAL
(1) BRANDY
(1) KAHLUA
(1) TEQUILA
(1) BAILEYS
(1) COGNAC
(1) AMARETTO
(1) GRAND MARNIER
BOTTLES AND CASES
(5-7) BOTTLES WHITE WINE
(5-7) BOTTLES RED WINE
(1) CASE REGULAR BEER
(1) CASE LITE BEER
SODA
(1) CASE COCACOLA OR PEPSI
(1) CASE DIET COCA COLA OR PEPSI
(1) CASE 7UP OR SPRITE
(5) BOTTLES GINGER ALE
(1) CASE SPARKLING MINERAL WATER
(10) BOTTLES TONIC
MIXERS
(1) TRIPLE SEC
(1) BLOODY MARY MIX
(1) GRENADINE
(1) SWEET & SOUR MIX
(1) DRY VERMOUTH
(2) QUARTS ORANGE JUICE
(1) QUART GRAPEFRUIT JUICE
(1) ROSE'S LIME
GARNISHES
(10) LEMONS
(10) LIMES
(1) JAR OLIVES
(1) JAR MARASCHINO CHERRIES
SUPPLIES
(200) COCKTAIL NAPKINS
(200) TEN OUNCE TUMBLERS
(100) STIR STICKS OR STRAWS
(150) POUNDS OF ICE
These are items we recommend for the bar. Shop on Amazon.
Bar list for party: soda and mixers that you may need to stock a bar. Shop on Amazon. 
All
Gin
Rum
Tequila
Vodka
Whiskey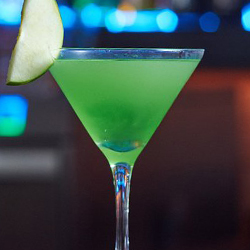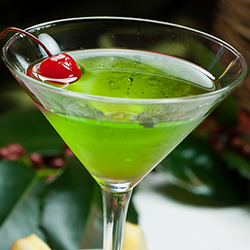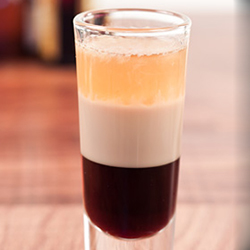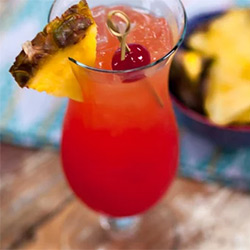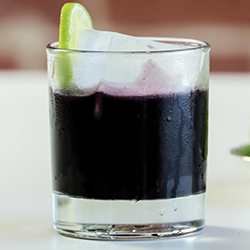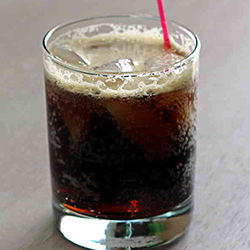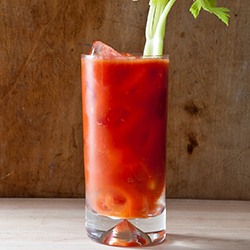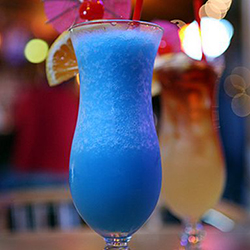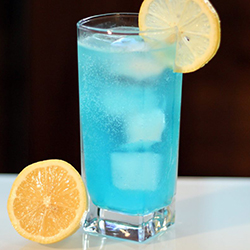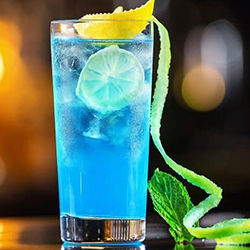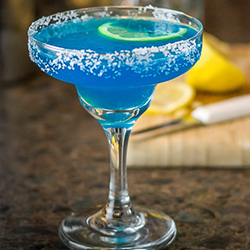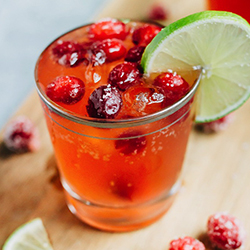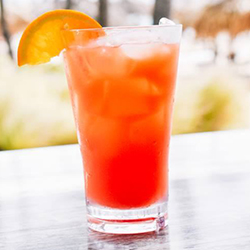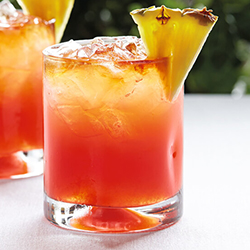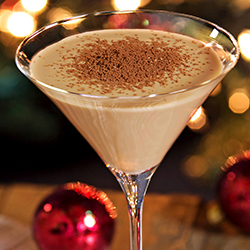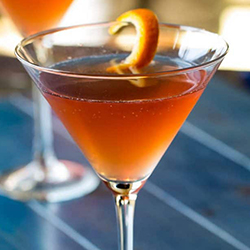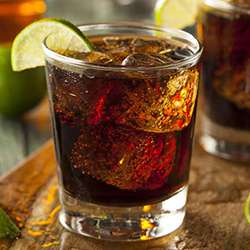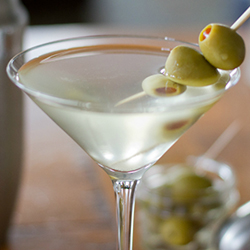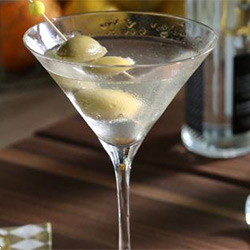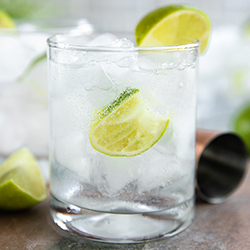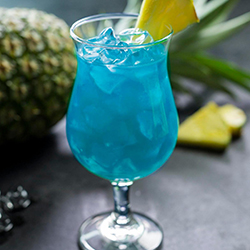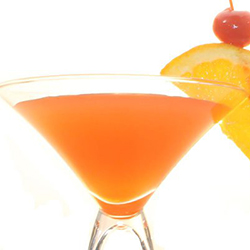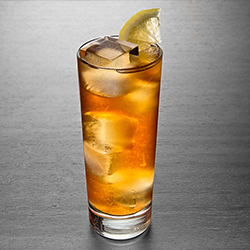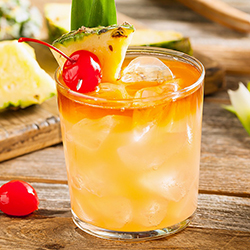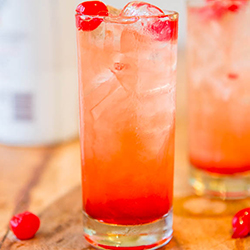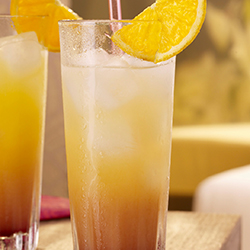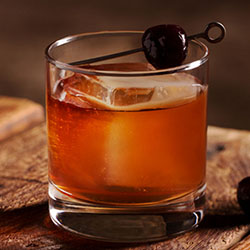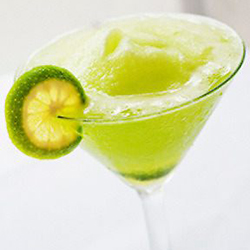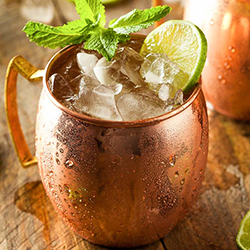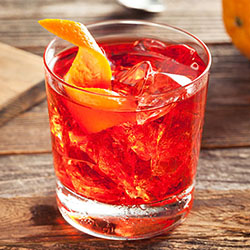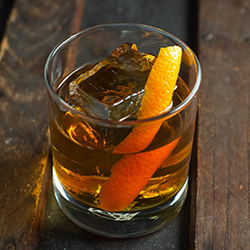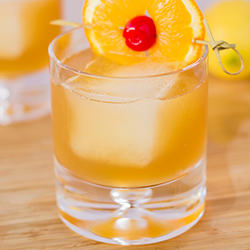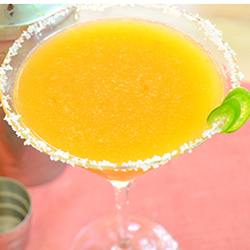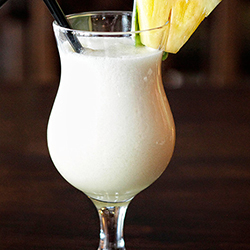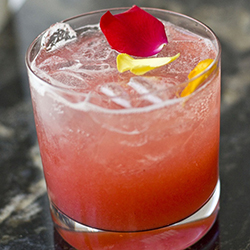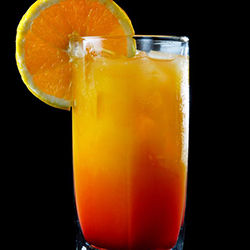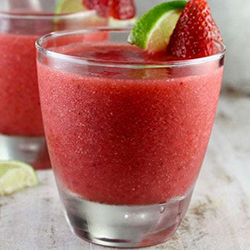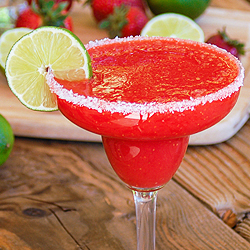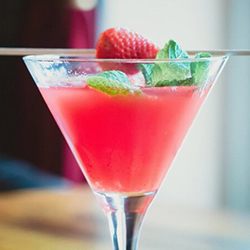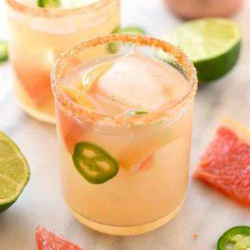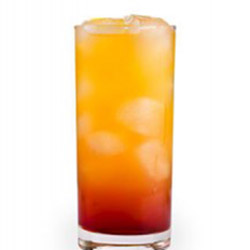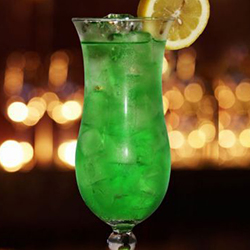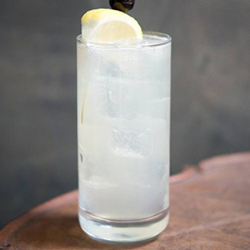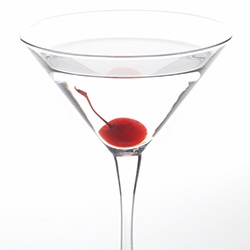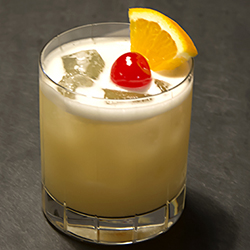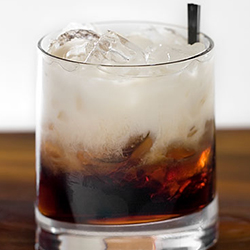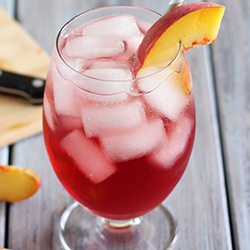 Apple Martini
1 part vodka
1 part Sour Apple Pucker schnapps
1 part apple juice
Appletini
1 1/2 oz Green Apple
Twist vodka
1 oz Sour Apple Pucker schnapps
B-52
1 oz orange liqueur
3/4 oz coffee liqueur
1/2 oz Irish cream
Bahama Mama
1/2 oz lemon juice
2 oz orange juice
2 oz pineapple juice
1 1/2 oz rum
1 oz coconut rum
1/2 oz Heering© cherry liqueur
1/2 oz grenadine syrup
Black Magic
3/4 Coffee Liqueur
1 1/2 Vodka
Lemon juice
Black Russian
3/4 Coffee Liqueur
1 1/2 oz Vodka
Bloody Mary
1 oz Vodka
3 oz tomato juice
2 red hot sauce
2 green hot sauce
1 dash Worcestershire sauce
0.5 oz lemon juice
1 pinch salt
1 pinch peppers
Blue Hawaiian
1 oz light rum
1 cherry
2 oz pineapple juice
1 oz Blue Curacao liqueur
1 oz cream of coconut
1 slice pineapple
Blue Kamikaze
1 oz vodka
1 oz Blue Curacao liqueur
1 oz lime juice
Blue Lagoon
1 oz vodka
1 oz Blue Curacao liqueur
Lemonade
Blue Margarita
1 1/2 oz Tequila
1 oz Blue Curacao liqueur
1 oz lime juice
salt
Cape Cod
1 1/2 oz vodka
4 oz cranberry juice
Caribbean Breeze
1 oz 151 rum
1/2 oz coconut rum
1/2 pineapple juice
1/2 cranberry juice
Caribbean Pineapple
1 part coconut rum
3 parts pineapple juice
Chocolate Martini
2 oz vodka
1/2 oz creme de cacao
Cosmopolitan
1 oz vodka 1/2 oz triple sec
1/2 oz Rose's© lime juice
1/2 oz cranberry juice
Cuba Libre
2 oz light rum
juice of 1/2 limes
Coca-Cola
Dirty Martini
3 oz vodka
1 oz dry vermouth
1/2 oz olive brine
Dry Martini
1 2/3 oz gin
1/3 oz dry vermouth
1 olive
Gin and Tonic
2 oz gin
5 oz tonic water
1 lime wedge
Hawaiian Cocktail
2 oz. Gin
1tbsp. Pineapple juice
1/2 oz. Triple Sec
Kiss on the Lips
2 oz bourbon whiskey
6 oz apricot nectar
Long Beach Iced Tea
1 oz triple sec
1/2 oz rum
1/2 oz vodka
1/2 oz gin
cranberry juice
7-Up© soda
Long Island Iced Tea
0.25 oz gin
0.25 oz vodka
0.25 oz rum
0.25 oz tequila
0.25 oz triple sec
1 oz sweet and sour mix
6 oz cola
Mai Tai
1 oz light rum
1/2 oz creme de almond
1/2 oz triple sec
sweet and sour mix
pineapple juice
1/2 oz dark rum
Malibu Bay Breeze
1 1/2 coconut rum
2 oz cranberry juice
2 oz pineapple juice
Malibu Sunrise
2 oz coconut rum
orange juice
1 oz grenadine syrup
Manhattan
3/4 oz sweet vermouth
2 1/2 oz bourbon whiskey
1 dash Angostura© bitters
1 maraschino cherry
1 twist orange peel
Margarita
1 1/2 oz Tequila
1/2 oz triple sec
1 oz lime juice
Midori Margarita
1 1/2 oz Tequila
1/2 oz triple sec
1 oz fresh lime juice
1/2 oz melon liqueur
Salt
Mojito
1.25 oz rum
12 mint leaves
1 tbsp sugar
0.5 oz lime juice
2 oz soda
Moscow Mule
2 oz vodka
4 to 6 oz ginger beer
5 oz lime juice
Negroni
1 oz gin
1 oz campari
1 oz sweet vermouth
Old Fashioned
2 oz bourbon whiskey
2 dashes Angostura© bitters
1 tsp sugar
1 maraschino cherry
1 orange wedge
Orange Blossom
1 oz. Gin
1 oz. Orange Juice
1/4 tbsp.. Sugar
Peach Margarita
1 oz Tequila
1 oz peach schnapps
1 oz sweet and sour mix
1 dash grenadine syrup
Pina Colada
3 oz light rum
3 tbsp coconut cream
3 tbsp crushed pineapples
Sea Breeze
1 1/2 oz vodka
4 ozfresh grapefruit juice
1 1/2 oz cranberry juice
Sex on the Beach
1 1/2 oz vodka
1/2 oz peach schnapps
2 oz cranberry juice
2 oz orange juice
Strawberry Daiquiri
1/2 oz strawberry schnapps
1 oz light rum
1 oz lime juice
1 tsp powdered sugar
1 oz strawberries
Strawberry Margarita
1/2 oz strawberry schnapps
1 oz Tequila
1/2 oz triple sec
1 oz lemon juice
1 oz strawberries
salt
Strawberry Martini
1 1/2 – 2 oz gin
1 tsp dry vermouth
1 tsp grenadine syrup
sugar
strawberries
Tequila Collins
juice of 1/2 lemons
1 tsp powdered sugar
2 oz Tequila
club soda
Tequila Sunrise
2 msr Tequila
orange juice
2 dashes grenadine syrup
Tokyo Tea
1/2 oz vodka
1/2 oz rum
1/2 oz gin
1/2 oz Tequila
1/2 oz triple sec
1 oz Midori© melon liqueur
Tom Collins
1 oz. Lemon Juice
1 tbsp. Sugar
2 oz. Gin
Club Soda
Vodka Martini
1 1/2 oz vodka
3/4 oz dry vermouth
Whiskey Sour
1 1/2 oz whiskey
5 oz sweet and sour mix
1 tbsp cherry juice
1 orange or lemon slice or peel
White Russian
2 oz vodka
1 oz coffee liqueur light cream
Woo Woo
1 1/2 oz peach schnapps
1 1/2 oz vodka
3 1/2 oz cranberry juice